Bitnomon
Monitoring/visualization GUI for a Bitcoin node.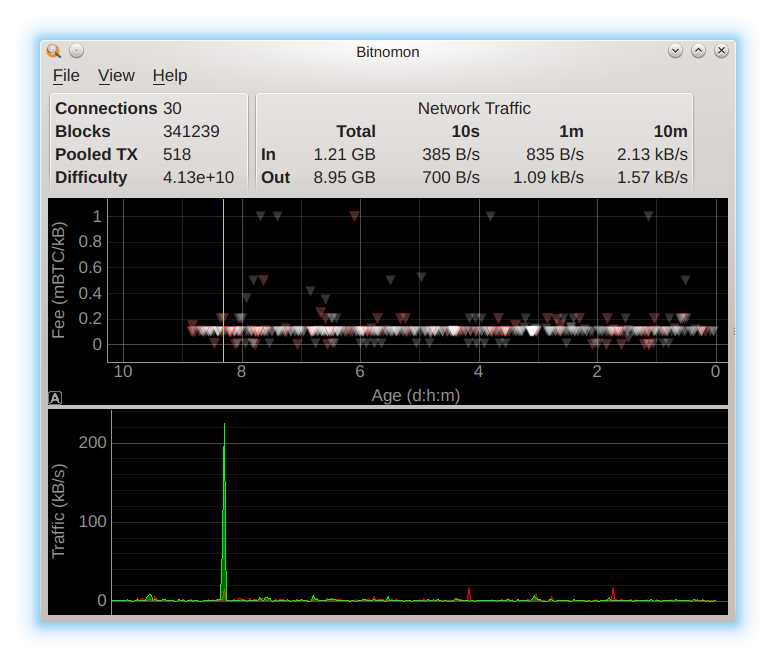 About
Bitnomon aims to increase the interest and educational value in running a full node on the Bitcoin peer-to-peer network by presenting a clear view of its activities.
See the PyPI page for details and installation instructions.
Dependency bundle: Version 0.1.1 [PGP signature, key]
Development
Feedback
Do you find Bitnomon useful? Any particular features you'd like to see? I'd love to hear about it! (See my contact info.)
Bitcoin donations happily accepted at 1G6ZBWRHYi3s7j7y4Sf7FfbbcmCZtJKmoo.
Thanks for downloading, and happy hashing!